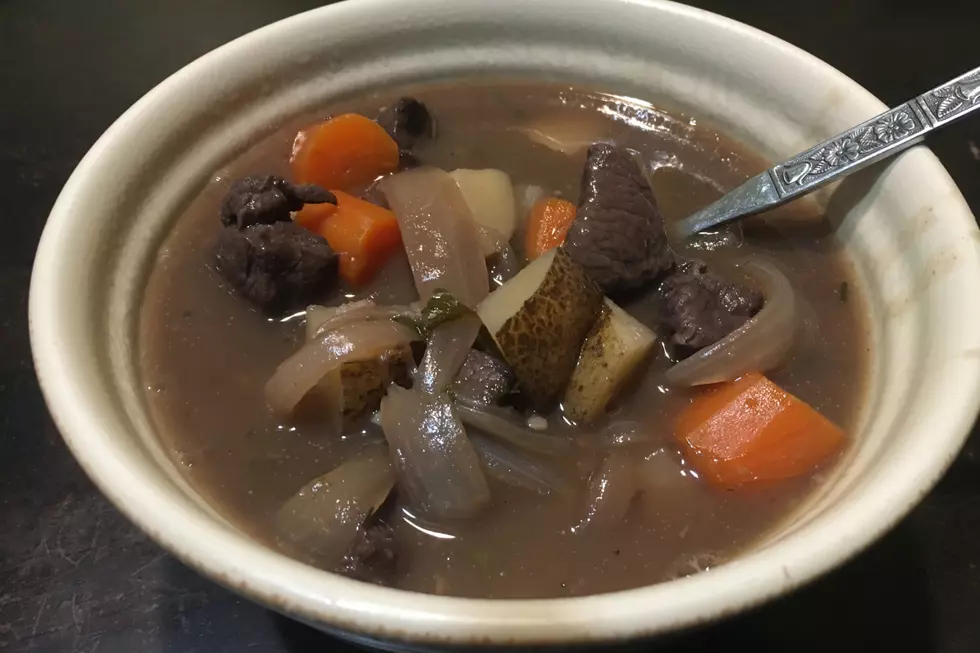 Quantine Cooking is Delicious Way to Pass Time
Andy Erickson/Hot 104.7
Being stuck at home with little to do besides normal housework causes a lot of boredom. One of the things I did was try something new: make venison stew from scratch.
With the exception of grinding up a lot of burger with the fewer choice cuts, I've been making steaks with venison as the only preparation so far. (Venison makes for great taco meat, by the way.)
I bought the Meateater cookbook last year but still hadn't found time to make one of the recipes out of it, aside from the grilled loin because it's quick and simple. Everything else looks great, but a lot more complicated and time-consuming. After thumbing through the book to see what was something my wife might go along with, I settled on the Venison stew.
Enter your number to get our free mobile app
I left out a few ingredients because I eight don't like (celery) or didn't have (bay leaf). Otherwise, I was pretty true to the recipe, including the 3 cups of red wine it called four. That was a bit much. And, since the only bottle of red we had in the house was a $15 bottle, it was a bit more expensive stew than I planned on. Other stew recipes called for much less wine so I'll probably try it that way next time.
The stew was quite good. I really like it. The amazing thing about it was that it tasted ten times better after it sat in the fridge for two days. I can't wait to try some more.
KEEP READING: See 25 natural ways to boost your immune system