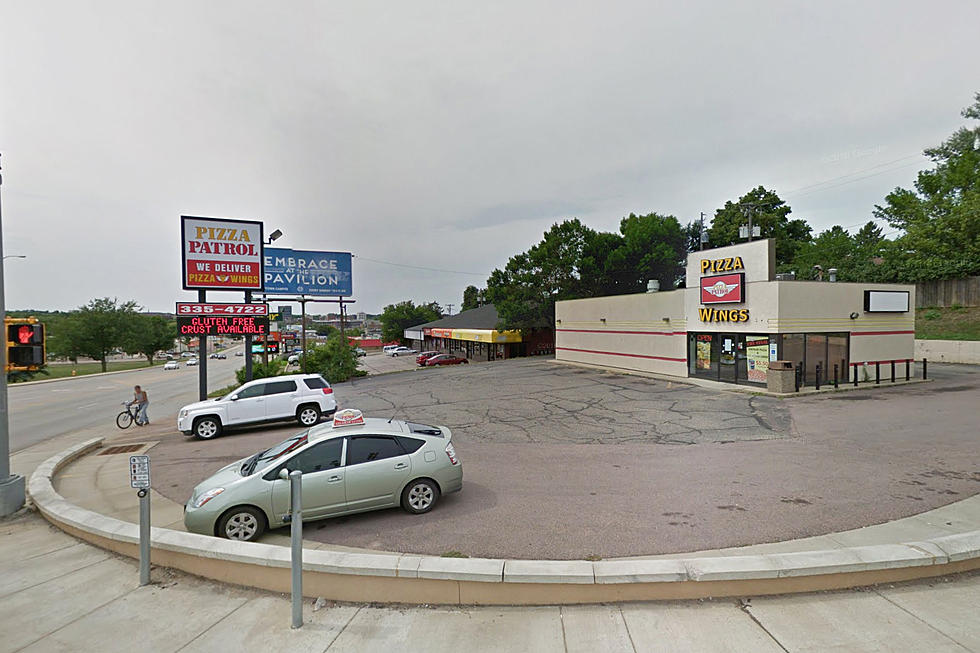 Pizza Patrol to Serve Up Last Slice of Pizza in Sioux Falls
Google Street View
It was a college staple in the early 80's for us. Well, that and ramen noodles. Pizza Patrol, who made their way into Sioux Falls with delivery jeeps and a piping hot pie, is serving up it's last slice on May 28.
Pizza Patrol had one store in Sioux Falls located on E. 10th. St.
We are sorry to announce that we will be closing the Pizza Patrol on 10th and Cliff for the final time on Sunday, May 28th at 8 pm.

The building has been sold, and we have decided to not relocate the business at this time.
We truly appreciate the support you have given us since we opened as Pizza Patrol 5 years ago. Our management/ownership has been in the pizza business at our location for 26+ years, and we have really enjoyed serving our incredible customers, as well as many schools, businesses, non-profit agencies and churches during that time.

Thank you again for entrusting us with your pizza needs over these past many years. We'd love to serve you one more time before we close on Sunday, so please stop in, call or place your order online. Thank you Sioux Falls!
For die-hard fans, Pizza Patrol still has stores in Fargo, but the delivery charge will bust you.
On a side note,this is hard for to accept as a dutch guy, but I let a coupon expire from February.
---