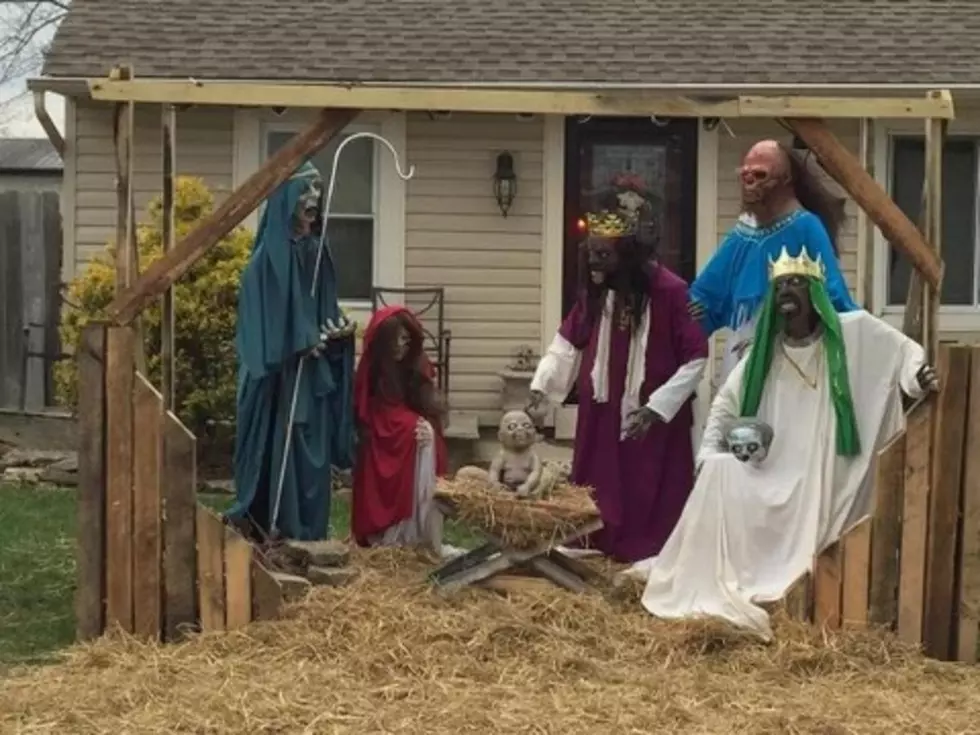 Ohio Township Gives up Fight against 'Zombie Nativity' Scene
Photo courtesy of KDLT TV
I like me some zombies as much as the next guy, but this might be taking it a bit too far.
Over the Christmas holiday season a man living in a suburban Ohio township, displayed a "Zombie Nativity" scene in his front yard.
Needless to say, many of his neighbors got as mad as The Governor on The Walking Dead did after Michonne poked his eye out on the show.
The man, Jasen Dixon, (perhaps Daryl's other brother?) displayed ghoulish looking figures in place of Mary, Joseph, the baby Jesus and others who would normally be found in a traditional Christmas Nativity scene.
The zombie nativity aggravated the people of the township so much that it caused township officials to say Dixon had violated rules about an improper "accessory use" structure housing the nativity scene in his front yard.
As a result Dixon was facing thousands of dollars in fines. His defense attorney made the argument that the township was trying to suppress Dixon's freedoms.
The Ohio township finally ended up dropping the zoning charges. According to township administrator Greg Bickford, since the display has been taken down, there's no need to spend additional taxpayer dollars continuing the litigation.
Dixon's attorney, called the township's decision to drop the case a victory for freedom of expression and property rights.
Perhaps next Christmas we'll see Zombie Nativity the sequel?
Source: KDLT/TBO
---
See Also: