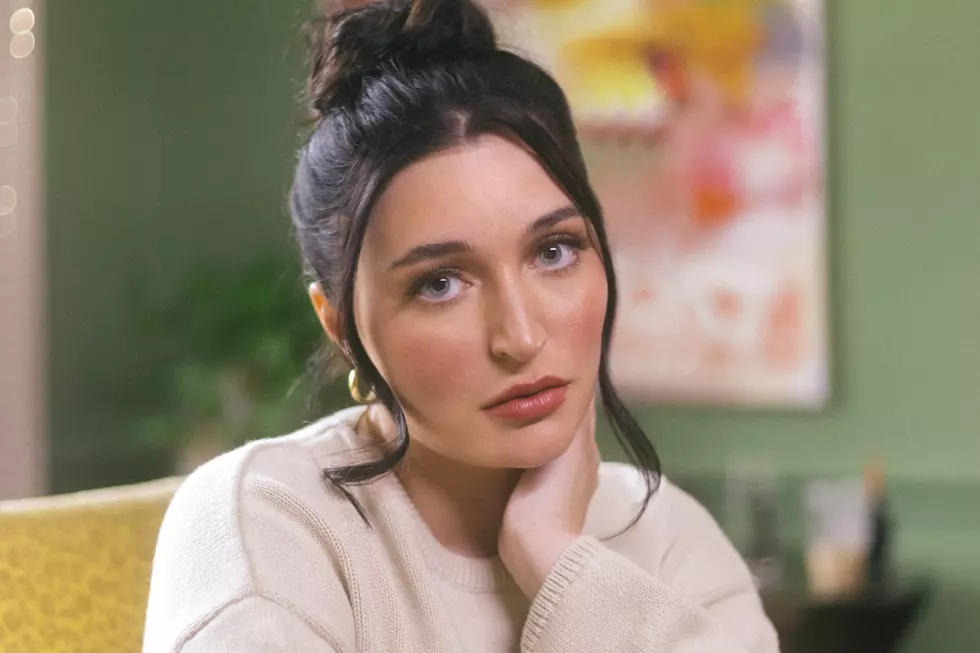 Mandi Sagal Speaks Her Truth With Powerful New Song 'One Less Broken Heart' [EXCLUSIVE]
Bethany R Reed
Rising artist Mandi Sagal dissects the trauma left in the wake of a toxic relationship in her powerful new track "One Less Broken Heart," premiering at The Boot today (Jan. 20).
In what she calls the most "important, authentic and vulnerable song I've ever written," Sagal gives a raw testimonial that shines a critical light on a myriad of painful experiences from her past. 
"I was in an abusive relationship for ten years. It started when I was 16 and ended when I was 26," Sagal says. "I have experienced abuse in all of the ways one could; physical, emotional, sexual, and financial. After the relationship ended, I entered trauma therapy. In trauma therapy, I basically re-lived every terrible thing that happened to me, such as what I saw, smelled, tasted, heard, felt, etc. I went straight from one of these very difficult therapy sessions to a co-write with my buddy Brad Sample."
As she shifted her focus from that intensive emotional work to a creative collaboration with Sample, she stopped to process everything that had led her to that moment.
"I was telling him about the session I was just in and how I had the realization that if my abuser would have gone to therapy and dealt with his s---, I probably wouldn't be in therapy myself. The song just poured out of us in 30 minutes."
The result is "One Less Broken Heart," a powerful examination of the abuses she endured. Through well-crafted lyrics and soft, sparse accompaniment, Sagal's songwriting candor stands as an act of immense strength. By sharing her own story through song, the Wisconsin native sends a message to anyone struggling to break free from an abusive bond.
"I have never talked publicly about what I went through, and am not looking for pity. I wrote this song from a place of deep pain," she explains. "Everyone's life has a story, and sometimes that story is challenging and tough, and this happens to be mine. The goal of sharing my music is to connect with people, and if this song resonates with one person, then I have done my job as a songwriter."

Since moving to Nashville from her hometown of Green Bay ten years ago, Sagal has continued to hone her craft as a songwriter and solo artist. "One Less Broken Heart" follows a string of impressive singles released in 2022, including "Rose Colored Glasses" and "Could Be."
You can learn more about artist to watch Mandi Sagal by visiting her official website and following her on Instagram, Twitter, Facebook and TikTok.
10 Must-Read Country Music Books Released in 2022
Need some new reading material? Take a look at these 10 essential country music books released in 2022.