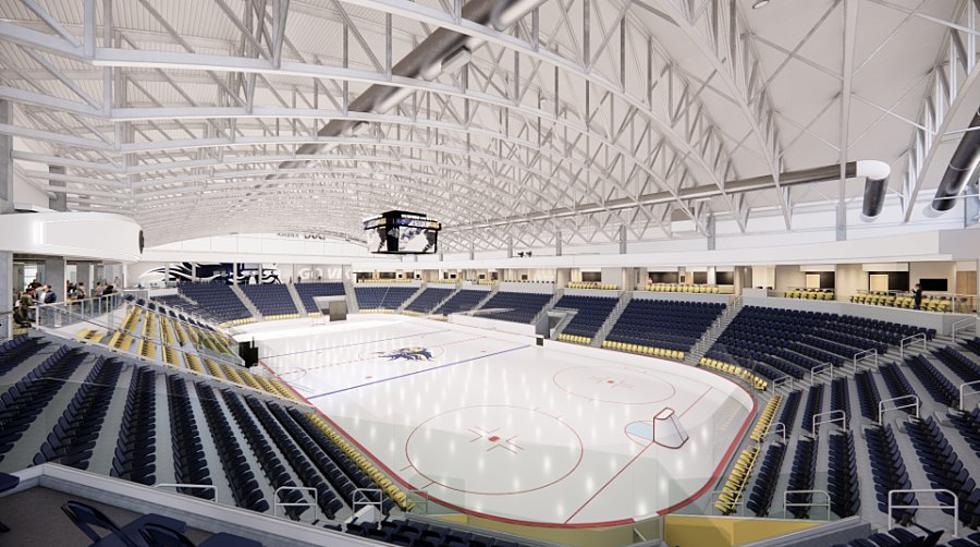 See Inside Augustana Hockey's Midco Arena in Sioux Falls
GoAugie.com
Hockey fans across our area have been anxiously awaiting the upcoming inaugural season of Augustana Hockey.
Today, the school's athletics website unveiled a first look at Midco Arena via renderings of the design process.
It is a very exciting step and provides supporters and fans an inside look at the new home of Viking Hockey.
Here is the video displaying the gorgeous new arena:
It is an amazing visual and yet another exciting step toward October's first puck drop in Augustana Hockey history.
Per the release at GoAugie.com:
Augustana's first home weekend will be Oct. 14-15 against a CCHA opponent to be announced. In addition, the Vikings will also play, as part of its full Division I schedule, three more contests in the Denny Sanford PREMIER Center, Nov. 25, Jan. 5-6.
When the puck drops in Midco Arena in mid-January 2024, it will seat 3,082 fans and include a luxury club area and 12 suites. In addition to the 154,000 square-foot arena, and the amenities for the hockey program such as a locker room and puck shooting room, the facility will house the Augustana Athletics strength & conditioning center, a locker room and lounge area for the Viking soccer team.
The strength & conditioning area is over 4,400 square feet with a second-level turf area spanning more than 2,800 square feet. In all, Augustana's strength & conditioning facility will total nearly 7,300 square feet.
For more information and to see the full press release, visit GoAugie.com.
Source: GoAugie.com
10 Smallest Towns in South Dakota
South Dakota is loaded with small towns in every corner of the state. But where are the smallest towns in the
Mount Rushmore
state? According to the latest census data, here are the ten smallest towns in all of South Dakota.