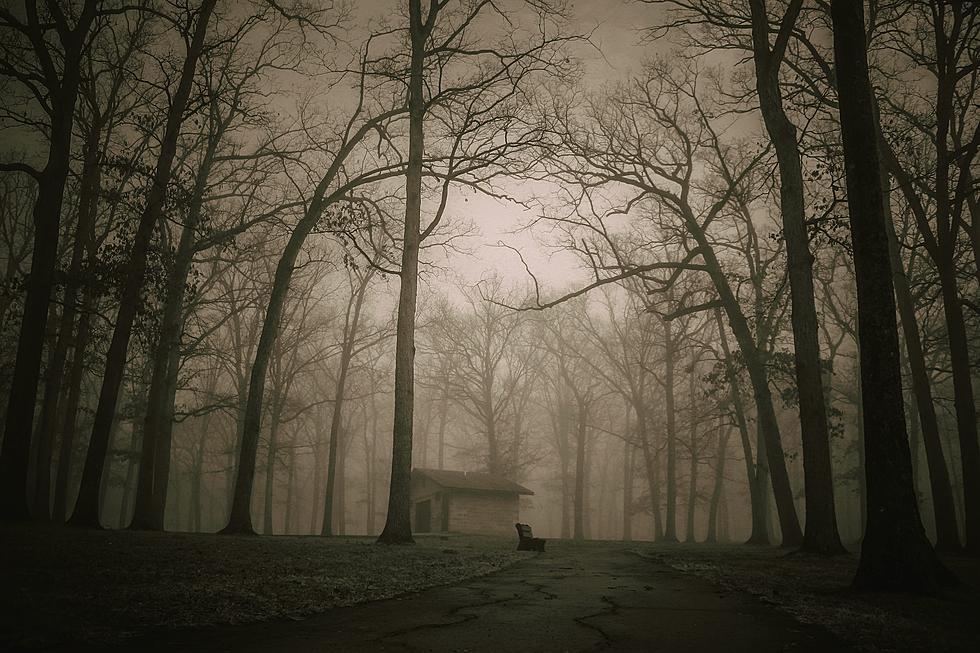 No Ghostbusters Here: Sioux Falls One of the Worst Cities for Paranormal Activity
Rythik via Unsplash
If you're looking for a place where things go bump in the night and unexplained frights are a common occurrence, Sioux Falls not the place for you.
A newly released study shows that South Dakota's largest city is one of the worst in America for ghost sightings.
In the lead up to Twilight Zone Day (May 11), Lawn Love compared the 200 biggest U.S. cities based on four categories:
Paranormal sightings

Bigfoot sightings

Haunted sites

Paranormal conventions and events
Using that data, they compiled a list of the Best Cities for Paranormal Activity.
Sioux Falls trails only West Valley, Utah as the wost cities for paranormal activity in America.
WORST CITIES FOR PARANORMAL ACTIVITY
West Valley City, Utah
Sioux Falls, South Dakota
Honolulu, Hawaii
Hampton, Virginia
Overland Park, Kansas
Olathe, Kansas
Orange, California
Surprise, Arizona
Boise, Idaho
Lakewood, Colorado
Sioux Falls poor showing can be traced back to two areas:  Ranking 199th (out of 200) in 'Lifestyle' cagtegory, which consists of UFO-Lover Friendliness, Witch-Friendliness, Vampire-Friendliness, and the Zombie Survival Index.
The city also tied for first with five other cities (Oakland, California; Bridgeport, Connecticut;  Columbus, Georgia; Irving, Texas; Paterson, New Jersey) for having the fewest paranormal societies and investigative organizations.
But don't let Sioux Falls' poor showing make you think we a lack of our very own spooky places.
TravelSouthDakota.com has four Sioux Falls locations on its list of The Haunted Indoors of South Dakota:
Iowa's Capital City didn't fare much better than Sioux Falls for ghostbusting. Des Moines is one of the 30 worst for paranormal activity in America
Minnesota's two largest cities also landed at the bottom half of the list.
St. Paul checked in 118th, with Minneapolis not too far behind at number 125.
Some of the country's biggest places are also the most haunted.
BEST CITIES FOR PARANORMAL ACTIVITY
Los Angeles, California
New York, New York
Chicago, Illinois
San Diego, California
New Orleans, Louisiana
Philadelphia, Pensylvania
San Antonio, Texas
Dallas, Texas
Indianapolis, Indiana
Las Vegas, Nevada
Sioux Falls: Then and Now
The City of Sioux Falls has changed dramatically over the past several years. Some of the streets, landscapes, and neighborhoods look vastly different than just 10-15 years ago.
Here's a look at Sioux Falls, then-and-now. See if you can recognize some of these old buildings, businesses, and city streets.
The Ultimate Sioux Falls Visitor's Guide: A to Z
Sioux Falls
has lots to explore; fun stuff for the whole family, food of every kind, educational opportunities, and more! If you have out-of-town guests visiting, show them around our city. Eat at places they've never eaten. Take them to places they'd never go. Take some great photos to post on social media (
and don't forget the hashtag #HiFromSiouxFalls).
We've even listed some cool hotels where they can stay if you don't have the room.
It's a pretty awesome city and that's why we think you should come and visit. If you're coming on business or pleasure, we've put together a list of places to go and things to see. We know you want to explore the attractions the city is known for like Falls Park, the Arc of Dreams, and the Sculpture Walk, but there's a lot more to see and do than just the touristy (that's really a word) stuff. The best places to go are where the locals go and we have a not your average, ordinary visitor's guide.
Here's a list of over 100 things to do and places to go in Sioux Falls.
Click
HERE
for a list of all the places we mention and links to each one. Print it out or save it to your phone and use it as a reference when you're visiting. See you soon!
See Inside the Sioux Falls 'Castle on 22nd Street'
I don't know when I first saw the home, nor do I remember when I started lovingly referring to it as the "Castle on 22nd Street." I only know that I did and have referred to that
Sioux Falls
house as such for about 20 years now.