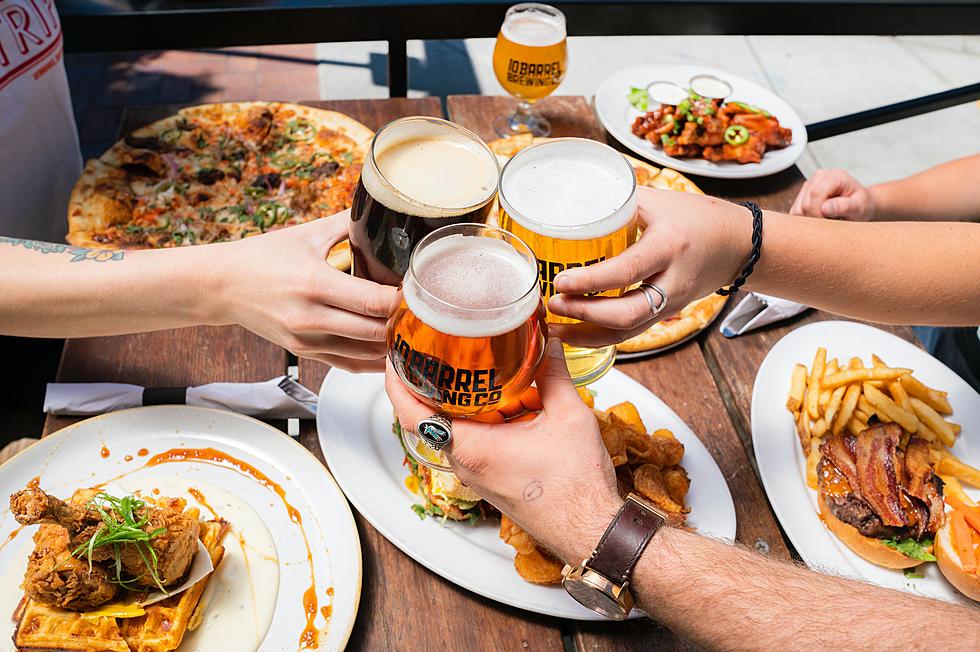 March Madness Food Deals in Sioux Falls
Photo by Elevate on Unsplash
It's here! NCAA basketball season is upon us as the first tip-off gets underway Thursday, March 16. Men's and women's tournaments will chew up all production at work and claim your nightlife for a bit. You gotta eat, right? Nibble on these food deals while you're watching your bracket go bust after a few rounds.
Disclaimer: Many of these food deals are found on the restaurant's websites and social media. They all include "varies by location", or "at participating locations only" so nothing is a guarantee, but in my experience, these deals are valid at most places. Also worth noting: most of these deals require a downloaded app.
Auntie Anne's: Our favorite little pretzel shop is offering free delivery via their app. Use it 3 times during March Madness and you could win a big bucket of pretzels!
Buffalo Wild Wings: This is fun. Anytime a game goes into overtime, check in at your fav B-Dub's location. A free 6-piece wing deal will be delivered right to your app.
Burger King: 'Royal Meltness' is here, releasing three awesome melts in fun flavors. Plus, if you register by way of their app (Royal Perks) you could win a $50,000 trip to Las Vegas!
Casey's: Jumping in on March Madness by offering 20% off all large pizzas, from March 17 to March 26. Over Final Four weekend, you can get two large single-topping pizzas for $22. Love us some Casey's 'za!
Firehouse Subs: Much like almost every deal, download the Firehouse Sub app and enter the code word HOOPS to get $2 off any sandwich. Worth it!
---
TRENDING FROM RESULTS-TOWNSQUARE MEDIA SIOUX FALLS
---
Pizza Hut: Do you remember in the 90s when Pizza Hut gave away mini-basketballs? The pizza giant is bringing' them back for only $7. Bonus...the pizza boxes can transform into a basketball hoop!
Qdoba: They always have great catering options and we've used them many times. For your March Madness gathering, you can get 2x the points on their app to be used for free food down the line.
Uber Eats: This slick delivery service is getting in on the March Madness fun by offering these deals!
March 14 and 15: Uber One members can get $5 off Papa John's when they spend $25 or more.
March 18 to 20: Get a free grilled cheese burrito at Taco Bell with a $20 purchase).
March 23 to 25: Get a free Chick-fil-A eight-count nugget order with a $15 purchase.
March 26 and 27: Get 10 free wings from WingStop with a $25 purchase.
March 31 and April 1: Get a free Popeye's chicken sandwich when you spend $25 or more.
April 2 and 3: Buy one Wendy's Dave's Single burger and get another for free.
Wendy's: Aw shucks, Wendy's. You're nice to offer $1 Dave's Singles hamburgers through April 5.
For more on these deals, links and other info...check out CNET.
LOOK: Food and Personal Care Shortages We Could See In 2023
Learn about the 13 potential shortages that could impact stores in 2023, from produce and meat to snacks and beverages.