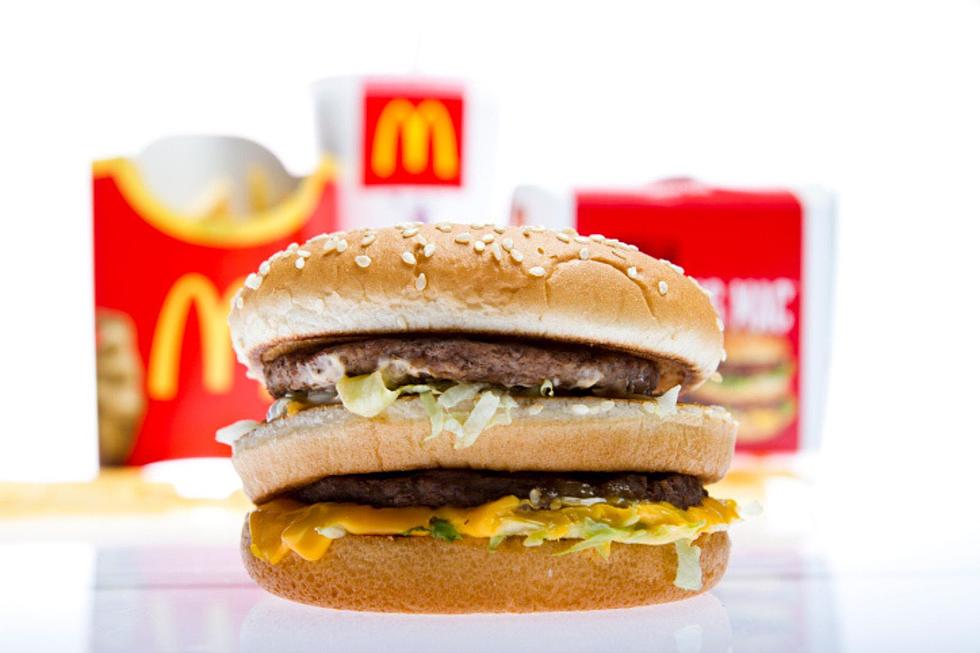 How Do South Dakota, Iowa, and Minnesota Big Mac Prices Compare?
spflaum1 via Getty Stock/ThinkStock
One of McDonald's biggest selling points worldwide can be summed up in one word.
Consistency.
Regardless of how good you think the food is under the 'Golden Arches', if you dine at any of the more than 38,000 locations in more than 100 countries, you know what you're going to get.
One of the models of that consistency is turning 56 this year.
And while the Big Mac has been a constant presence on the McDonald's menu since it was first introduced back in 1967, what you'll pay for 'two all beef patties, special sauce, lettuce, cheese, pickles, onions on a sesame seed bun' will vary depending on where you are when you order one.
CashNetUSA looked at the latest pricing data from the McDonald's website and found where people are paying the most, and the least, for the fast food chain's signature burger.
In the Tri-State (South Dakota, Iowa, Minnesota) area, there is a 44 cent price differential.
Big Macs in the Mount Rushmore State are the cheapest in the region - averaging $3.99 per burger. That's tied with Alabama and Missouri for the third-lowest average in America, trailing only Mississippi ($3.91) and Arkansas ($3.95).
In the Hawkeye State, a Big Mac will set you back $4.07, while diners in the North Star State will shell out an additional 36 cents ($4.43) to get their fix.
The most expensive Big Macs in the United States all top out at more than $5 per burger:
Hawaii ($5.31)
New York ($5.23)
California ($5.23)
Maryland ($5.03)
And while a five-spot might seem a little high to pay for a Big Mac, we're getting off easy in the United States.
There are 18 countries where the Big Mac (or whatever they call it on their local menus) costs more than here.
Liechtenstein and Switzerland have the steepest Big Mac prices of all, coming in at a whopping $7.75.
LOOK: 15 Discontinued McDonald's Menu Items
50 Most Popular Chain Restaurants in America
YouGov investigated the most popular dining brands in the country, and Stacker compiled the list to give readers context on the findings. Read on to look through America's vast and divergent variety of restaurants—maybe you'll even find a favorite or two.
LOOK: Here are copycat recipes from 20 of the most popular fast food restaurants in America