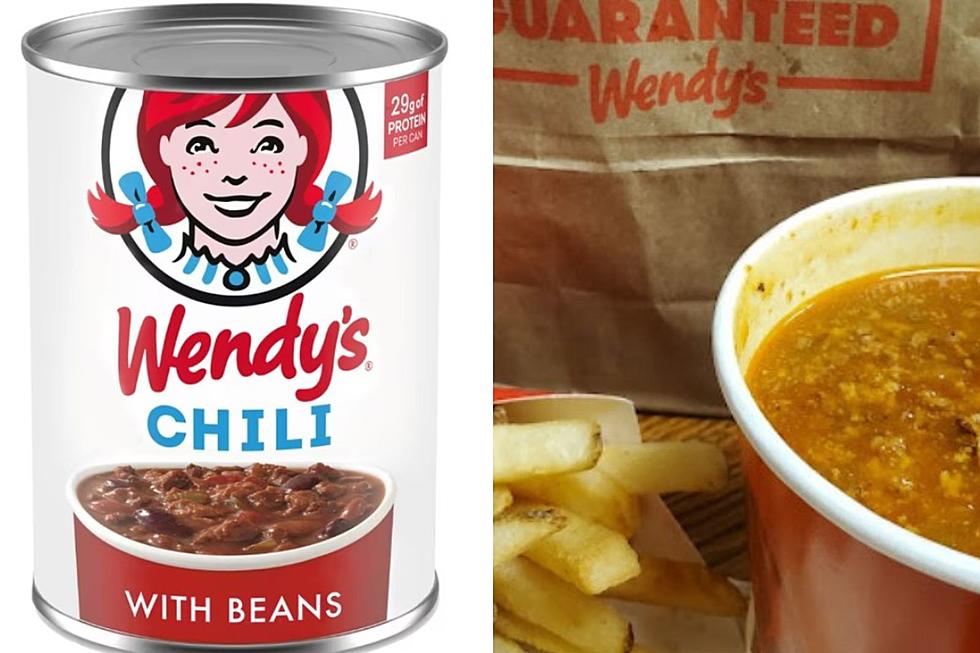 Wendy's Iconic Chili Coming Soon to Sioux Falls Grocery Stores
Dakota News Now (with permission)/Google Maps
If you enjoy a good bowl of chili, particularly a bowl of Wendy's chili, you're in luck, you will soon be able to find that delicious chili at a number of places other than Wendy's restaurants.
Word came out this week that the national fast food chain Wendy's will soon be making its popular homestyle chili available in grocery stores all over the country.
As Dakota News Now reports, Wendy's plans to partner with Conagra Brands, Inc. to help bring their chili, a staple of the Wendy's menu since the company first launched back in 1969 to kitchen tables all over the country.
The iconic chili, which features a mixture of all-natural beef, a mix of peppers, and beans in a tomato-based sauce has always been one of the favorite menu items for the national chain since its inception.
It still hasn't been able to unseat the Spicy Chicken Sandwich, the Baconator, their Natural Cut Fries, or the Wendy's Frosty, but it's working on it.
According to Dakota News Now, chili lovers will be able to satisfy their cravings for a bowl of Wendy's chili at multiple locations. The delicious homestyle chili will soon be available in every Wendy's restaurant, in the chili aisle of most grocery stores, and online at select retailers throughout the country by the summer of 2023.
The company says a can of its iconic chili will run consumers around $4.99 on average.
Now if they would only work on getting those chocolate frosty's in every grocery store.
Source: Dakota News Now
Dives Worth a Drive in South Dakota, Iowa and Minnesota
Almost every small South Dakota town has a watering hole. It's where the locals go to kick back a few brews and engage in conversation.
Some of these establishments are located in
buildings almost as old
as the town itself. There might be a fresh coat of paint on the walls or new vinyl on the booth seats, but the ambiance is still reminiscent of a good ol' dive.
If you think a "dive" is all about the sketchy clientele, the smell of the Devil's lettuce, and stale
Grain Belt
, you'd be wrong. Not
every
dive has a bad reputation.
What makes a dive, a dive?
A dive has character. Neon beer signs and local memorabilia adorn the walls.
You might find a pool table, dart board, and a few video lottery machines.
The bartender knows the regulars by name and they know what you drink.
Some dives don't even serve food except for bags of chips and pickled eggs that sit in a jar of brine on the bar.
Dives aren't fancy. You might see 70's-style wood panels on the walls and wobbly tables leveled with a folded napkin.
Finally, the bathrooms. The bathrooms in dives are in a class by themselves and could be a whole topic on its own.
There are several small-town dives in our area with friendly faces, cheap booze with a burn, and even really good food! We use the term "dive" in the most affectionate way.
Here are some of the best and why you should go there.