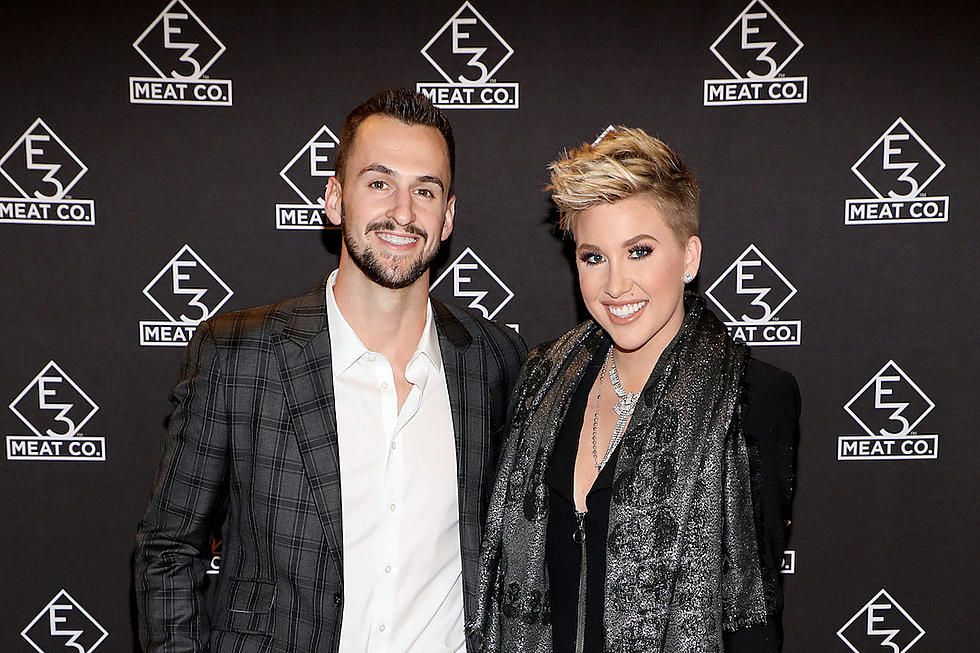 Savannah Chrisley Remembers Ex-Fiance Nic Kerdiles: 'The Most Beautiful Angel'
Danielle Del Valle, Getty Images
Just hours after Nic Kerdiles -- former professional hockey player as well as reality star Savannah Chrisley's ex-fiancé -- died on Saturday (Sept. 23), Chrisley shared a social media statement expressing her shock and devastation at the loss.
"Heaven gained the most beautiful angel today...I miss and love you," Chrisley wrote on an Instagram Stories slide, alongside a photo of the couple holding hands on a beach. "I'll forever save our last messages of 'I love you.'
In another Instagram Stories slide, Chrisley expressed disbelief at Kerdiles' sudden death, saying "I'm still hoping you respond to my text." As she processes the devastating loss, the star also said she's hoping for a sign that Kerdiles is safe and happy in heaven.
"Please send me a sign that you're ok...maybe it'll be thru a ham and cheese crepe..Or pasta with white sauce...or maybe even your favorite carrot cake," she continued. "We loved hard...and I can't wait to ride bikes along the beaches of heaven with you one day."
As reported by Nashville news station WKRN, Kerdiles died in the early hours of Saturday morning after crashing his motorcycle into the side of a BMW SUV in a residential neighborhood of Music City. He was 29 years old.
Since retiring from professional hockey in 2019, Kerdiles had been working in Nashville as a real estate agent. He and Chrisley, whose family shot to fame in the reality TV series Chrisley Knows Best, began dating in 2017 and got engaged on Christmas of 2018. They broke up in September 2020.
R.I.P: Remembering Country Stars Who Died in 2023
Take a moment to remember the country artists, songwriters and other industry members we've lost in 2023.