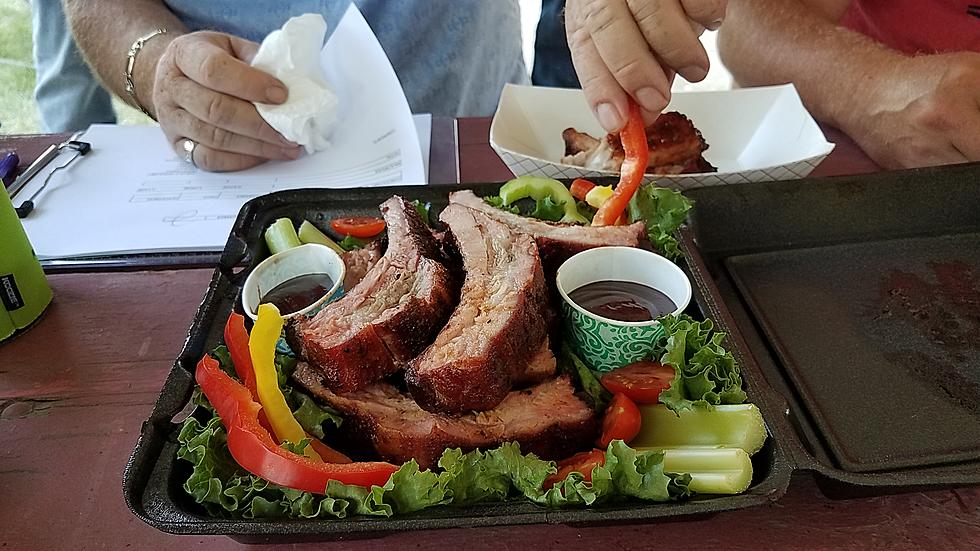 Firehouse Rib Cookoff in Freeman, South Dakota
JD Collins via Sprint/Sioux Falls
There are a couple of events I look forward to every year. One of them is the Fireman's Rib Cookoff in Freeman, South Dakota.  In the past, they have had up to 20 smokers in competition. According to one of the organizers, Chad Soulek they could be crowding 30 participants this year. And you know what that means...more ribs to eat and more ribs to judge.
The Rib Cookoff comes to Freeman, South Dakota Saturday, August 10, 2019. The Rib Cookoff is more than ribs, they'll have a car show and shine, a 5K run/walk, bean bag tournament one of the highlights year after year, the sweet corn eating contest. They will also be raffling off tickets for a Louisiana Grill and more.
TThe Rib Cookoff in Freeman is more than ribs, they'll have a brisket competition as well. It's an awesome family event and a great way to celebrate summer.
Again, I ask that you please share this with your Facebook and Twitter friends so they can come out for some awesome small-town fun and tasty ribs and brisket!