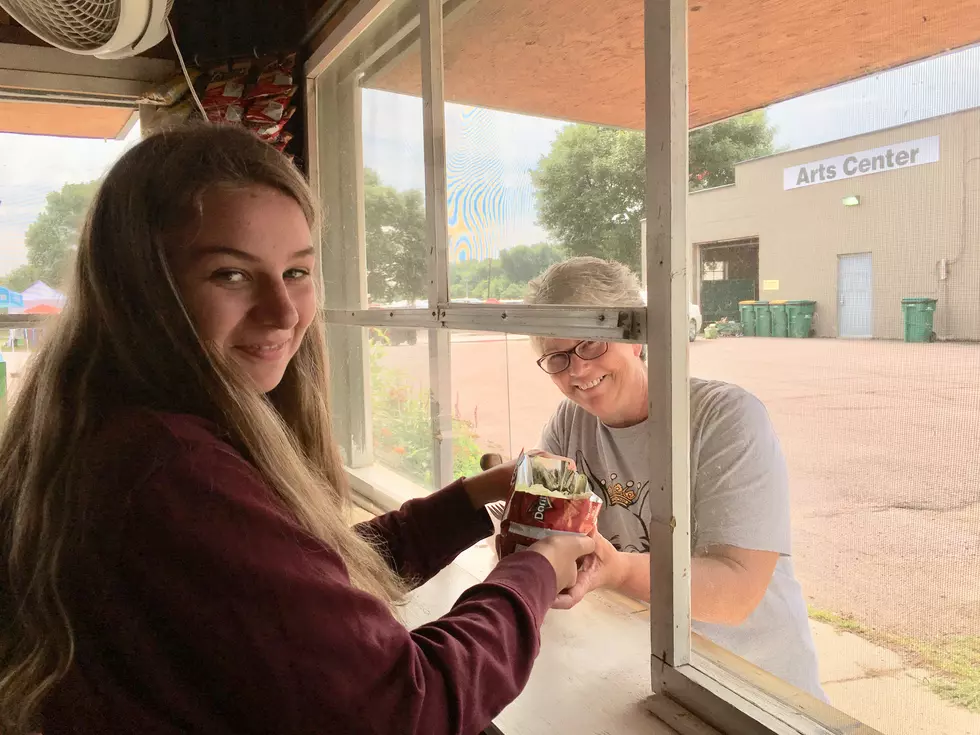 4H Snack Stand Offers Yummy Food, Raises Funds for 4H Programs
Beth Warden/Results Radio
While you're at the Sioux Empire Fair looking at all of the yummy food choices, the 4H Snack Stand is a winner for sure.
From their famous walking tacos, to pulled pork sandwiches, hot dogs and barbecues, the food is home made, delicious, very affordable and helps local kids in 4H programs.
The 4H Snack Stand windows open up at 10:00 AM to 7:00 PM daily right next to the Art Building. The 4H kids take your order at the window, while adult volunteers are assembling your food order in the back. After volunteering last Sunday, I was impressed at how they ensure the food is not only delicious and fast, but safe too, with sanitation and food temperatures being constantly monitored.
Whether you're ducking out of a few sprinkles or looking for some shade from the heat, the covered eating area with picnic benches are a welcome sight to enjoy your food and have a seat while you recharge for more fun at the fair.
Your purchases help out the 4H kids in many programs, including working with animals, learning new skills, and building happy, healthy lives for the next generation.
---